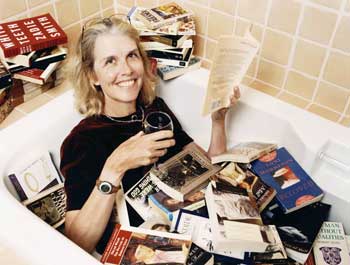 So Jane Smiley has been reading Dead Beat (see
I Bet You Can't Repeat The Title Of This Blog
) and pilfering his ideas. "The novel is like a virus," she said, "it moves silently around a culture; it either takes hold, or it doesn't."
Well never mind. Dead Beat reads Jane Smiley and has no problem pilfering her ideas about form.
Go ahead, read her. Learn a thing or two.
Oops, did I just spread a virus?